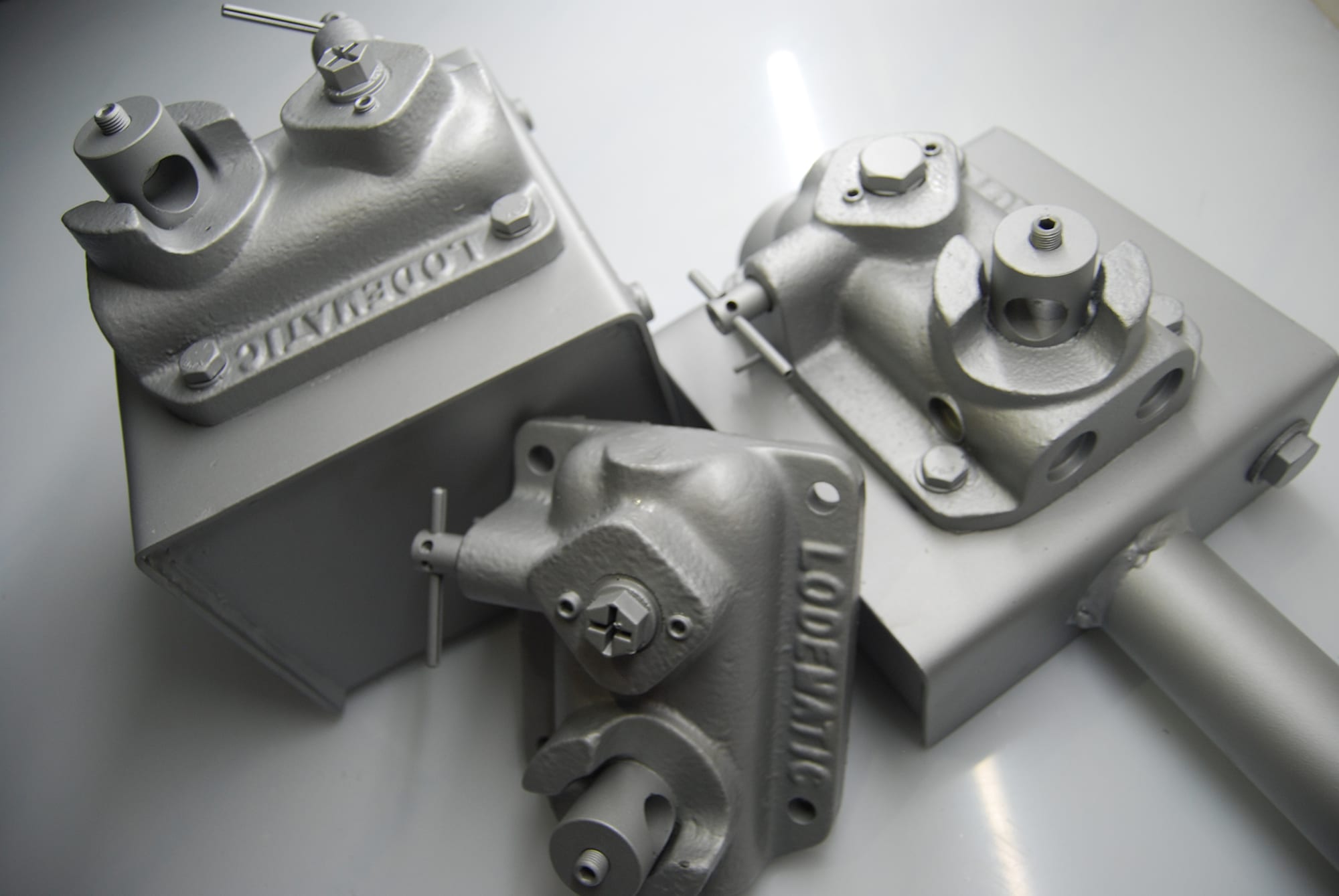 Valley Hydraulics are manufacturers and suppliers of the Lodematic range of Single Acting Handpumps and Rampumps.
Originally supplied by Nicholls of Newark, Lodematic purchased the manufacturing rights to these pumps in the late 1990's And have been supplying these successfully ever since.
SX Range of Ram Pumps
The SX Series Ram Pump combines a 38mm bore single acting cylinder and the rugged HP2LT Hand pump.  The modular construction eliminates the need for any external pipework. A maximum thrust of 2000kg @ 170 bar (2465 PSI) can be achieved with strokes available from 150mm up to 1000mm. This arrangement is ideally suited to tilt deck car transporters, plant trailers, conveyors or stacker trucks where the addition of a powered hydraulic unit is not possible.  The hard chrome plated piston rod and sealed unit provides the all-weather, heavy duty solution to your lifting problems.
Click here to order
Should you require something outside of this range do not hesitate to contact us to discuss your bespoke enquiry. Full spares can be sourced for all hand pumps and tanks dating back to the original Nicholls units!
All prices are based upon ordering a quantity of 1-5 off for greater quantities contact us direct on 01200 440383.
All prices exclude carriage and VAT